My Favorite Tea - Citron Green Tea!
Without competition, citron green tea is my favorite green tea thus far. I've tried many types and flavors of green tea, but for some reason this one just stuck out in my mind.
By adding citrus flavors to the already great tasting green tea, it creates an unbelievably soothing drink that, if it were solid, would "melt in your mouth".
I like my tea to be a bit on the strong side so I tend to use a bit more than usual of the tea leaves for a cup of this, but I buy enough so it doesn't really matter.
In fact, I think I might go to www.adagio.com and buy a few ounces for myself. Considering this is my favorite green tea, I would tell everyone to grab a few ounces and try it. However, I would especially recommend it to beginning tea drinkers.
With it's light citrus flavor and aroma, it's sure to wake up the taste buds of any new tea drinker.
Jeremy's Rating - 10/10 stars
At the current price of 12 cents per cup, make sure you run on over to www.adagio.com and grab yourself some.
More Favorite Green Loose Tea to Try
Pomegranate Green




Go From Citron Green Tea To Types of Green Tea
---
A Favorite for Tea Lovers
---
Must Have Recipe Ebook!
---
---
Shop for Tea & Herbs
Shop now and make your own herbal tea!


Save up to 60% when you buy wholesale!
---
Organic Tea & Tea Herbs
---
Build a Website
Replace Your JOB in 2013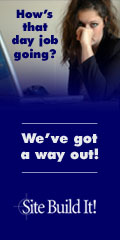 Build yourself a website, and replace your job like I have with crazyfortea.com - Click the banner above to gain access to the easiest and best web site builder available.
---
Our Sister WebSites
Aloe Vera Juice Benefits - All about the miracles of aloe vera and its healing abilities. Cancer treatment, aloe vera juice benefits, and top quality International Aloe Science Council approved products.
Sick Of Cellulite - A cellulite reduction help site. Home remedies, cellulite cream reviews, e-books, and clinical solutions to reducing and eliminating cellulite.