Chrysanthemum Tea
Chinese Tea - Herbal Tea
Popular in China,
Chrysanthemum Tea
is delicately infused with the sweet taste of dried chrysanthemum flowers. It is also known as
Ju Hua
in China. It is a very popular spring time chinese tea.
The dried chrysanethmum flowers are simply added to any loose leaf tea, and a nice herbal infusion is created.
I like adding chrysanthemum flowers to green teas best. The grassy undertones of the green tea is sweetened up with the addition of the chrysanthemum. But is is also delicious in a with loose black tea or loose white tea. The chrysanthemum can easily over power the white tea, so infuse the white tea with caution - or you won't taste any tea.
Traditional Chinese medicine tells us chrysanthemum as a herb is good for treating:
Cleanses Liver
Eases Headaches and Tension
Prostate Cancer
Precancerous Lesions
Angina
Dizziness
Colds
Fever
Type 2 Diabetes
Chrysanthemum Recipe; Tea
Be sure to check out our best buy on dried chrysanthemum flowers through Mountain Rose Herbs. This is a must have herb for your herbal tea infusion kit.
1 teaspoon dried chrysanthemum flower
1 teaspoon loose leaf tea
Simply use the above and steep with freshly boiled and then rested water. Be careful not to steep in boiling water or your tea will be bitter.
Other Chrysanthemum Herbal Infusions
Here are some nice combinations for you to try:
Related Articles:
Chrysanthemum Herb - Uses, Recipe, Cautions.
Return from Chyrysanthemum Tea to List of Herbs

Return from Chrysanthemum Tea to Herbal Tea
---
A Favorite for Tea Lovers
---
Must Have Recipe Ebook!
---
---
Shop for Tea & Herbs
Shop now and make your own herbal tea!


Save up to 60% when you buy wholesale!
---
Organic Tea & Tea Herbs
---
Build a Website
Replace Your JOB in 2013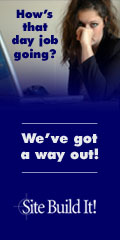 Build yourself a website, and replace your job like I have with crazyfortea.com - Click the banner above to gain access to the easiest and best web site builder available.
---
Our Sister WebSites
Aloe Vera Juice Benefits - All about the miracles of aloe vera and its healing abilities. Cancer treatment, aloe vera juice benefits, and top quality International Aloe Science Council approved products.
Sick Of Cellulite - A cellulite reduction help site. Home remedies, cellulite cream reviews, e-books, and clinical solutions to reducing and eliminating cellulite.