CrazyForTea.com
Featured Product

Buy Essiac

We offer high-quality Organic Essiac Tea. Contains: certified organic Burdock Root, certified organic Sheep Sorrel powder, certified organic Slippery Elm bark powder, and certified Turkey Rhubarb root 1 lb Batch. Instructions Included
We give up to 40% discount! Try Essiac now!
It is not so much the tea it self that fights the cancer, but it strengthens your body to let your body fight the disease.
There are many, many types of cancer. Cancer is spread through the body by the growth of the cancerous cells and the bodies inability to destroy them. Increasing your bodies own internal system to fight disease is one way to help in the battle against many forms of cancer.
Rutgers University did a study that found rats exposed to cancer causing agents and then fed black tea had a reduced risk of lung, throat (esophageal) and skin cancers. They linked the reduction to the disease fighting polyphenols contained in tea. Polyphenols stop the production of an enzyme that allows cancer cells to grow in our bodies. Another study found that the antioxidants in tea were even mmore potent than the antioxidants in vitamin c and vitamin e - anti oxidants are important to removing free radicals which are linked to cancer.
The list below are teas including herbal teas, green teas and others that have shown some indication of helping in the fight against cancer.
Tea for Cancer
Green Tea to Fight Cancer
There is more than one different Tea for Cancer prevention and help in fighting this disease. Green tea, black tea and herbal teas like Essiac tea for cancer treatment and symptom relief. We have several articles that you may find useful.
Green Tea Cancer Information - General Information about Green Teas ability to aid in the fight against many forms of cancer. A study in Japan showed that even though Japanese men typically smoke more than their US counterparts, they had a much lower rate of lung cancer. An animal study found that green tea can reduce lung cancer rates by as much as 45%.
Green Tea Guide Purchase the Green Tea Guide and read further information on Green Tea Cancer fighting benefits.
Rooibos Tea to Fight Cancer
Rooibos Tea for Cancer Rooibos Tea has high anitoxidant levels to help in cancer treatments.
Cancer Tea Remedies - Herbal Tea
Noni Juice Tea for Cancer Noni Juice is a real immune system boost. Read how Noni can help your body fight various cancers.
Pomegranate Tea for Cancer Pomegranate is rich in antioxidants and aids the bodies ability to fight disease.
Slippery Elm Tea for Cancer Slippery Elm is one of the ingredients of the original Essiac Tea Cancer formula that helped so many people fight various cancers. A great cancer tea. See the Essiac offer above. It comes with instructions and is our top seller.
Saw Palmetto Tea for Cancer Saw Palmetto is currently being studies as it is showing the signs of aiding those suffering from Prostate Cancer.
Essiac Tea Cancer Remedy All about the original Essiac Tea Cancer Fighting Formula. This may be one of the best teas for fighting cancer and relieving symptoms.
Tea To Fight Cancer
Some companies produce tea bags and pre packaged tea to fight cancer. While they are not a cure, they can help to fight off the disease.


Get Your Complete Herbal-Tea Recipe Book Just $9.95
This e-book is highly recommended if you are serious about herbal tea for your overall health and well being. There are over 80 recipes not listed in our free herbal tea recipe section to help with all kinds of ailments, sickness and disease.
Return from Cancer Tea to Herbal Tea Remedies

Return from Cancer Tea to Herbal Tea
---
A Favorite for Tea Lovers
---
Must Have Recipe Ebook!
---
---
Shop for Tea & Herbs
Shop now and make your own herbal tea!


Save up to 60% when you buy wholesale!
---
Organic Tea & Tea Herbs
---
Build a Website
Replace Your JOB in 2013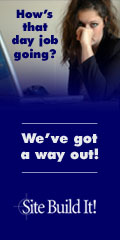 Build yourself a website, and replace your job like I have with crazyfortea.com - Click the banner above to gain access to the easiest and best web site builder available.
---
Our Sister WebSites
Aloe Vera Juice Benefits - All about the miracles of aloe vera and its healing abilities. Cancer treatment, aloe vera juice benefits, and top quality International Aloe Science Council approved products.
Sick Of Cellulite - A cellulite reduction help site. Home remedies, cellulite cream reviews, e-books, and clinical solutions to reducing and eliminating cellulite.