Benefits of Ginger Tea
The
Benefits of Ginger Tea
can have a very positive effect on your over all health and well being, including altering your mood.
Ginger Tea has been used by herbalists for 1000's of years to treat and relieve symptoms of many common ailmanets. Ginger tea is also safe during pregnancy, and there are not too many teas that can be noted in the
safe during pregnancy
category.
Ginger Tea Health Benefits
Here are some of the most common, and some not so common benefits that you can enjoy from drinking a cup of ginger tea:
Ginger tea is an anti inflammatory
Ginger tea can ease rheumatoid arthritis pain
Ginger tea cleans the palate and refreshes your mouth
Ginger tea can ease nauseau and upset stomachs
Ginger tea is a great digestive aid
Ginger tea relieves morning sickness in pregnancy
Ginger tea relieves menstrual cramps and pain
Ginger tea is great for easing flu and cold symptoms
Ginger tea relieves stomach gas and bloating
Ginger tea improves circulation
Ginger tea relieves stress
Ginger tea is an uplifting mood enhancer
Ginger tea is safe during pregnancy
What a list! Ginger tea is a great overall herbal tea. Perfect on a cold day, the spicy taste of ginger tea will have you feeling better in no time. It is very easy to make as well. Here is the tea recipe for making ginger tea.
Ginger Tea Recipee
You can use powdered ginger, or sliced ginger root to make ginger tea. My preference is the sliced root. The ginger powder leaves a residue.
2 thin diagonal slices ginger root
8 ounces of boiling water
Steep the sliced ginger root in the fresh boiled water for 8-10 minutes. Strain and enjoy. Add a lemon wedge, dash of cinnamon, or any other herb that you think might make a nice combination.
Return from Benefits of Ginger Tea to Tea Benefits

Return from Benefits of Ginger Tea to Herbal Tea
---
A Favorite for Tea Lovers
---
Must Have Recipe Ebook!
---
---
Shop for Tea & Herbs
Shop now and make your own herbal tea!


Save up to 60% when you buy wholesale!
---
Organic Tea & Tea Herbs
---
Build a Website
Replace Your JOB in 2013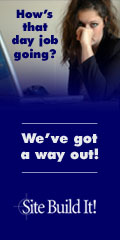 Build yourself a website, and replace your job like I have with crazyfortea.com - Click the banner above to gain access to the easiest and best web site builder available.
---
Our Sister WebSites
Aloe Vera Juice Benefits - All about the miracles of aloe vera and its healing abilities. Cancer treatment, aloe vera juice benefits, and top quality International Aloe Science Council approved products.
Sick Of Cellulite - A cellulite reduction help site. Home remedies, cellulite cream reviews, e-books, and clinical solutions to reducing and eliminating cellulite.