The Bay Leaf, found in most kitchens comes from the Laurel family and is a popular culinary herb used in soups, stews and Mediterranean foods.The bay leaf plant can be found in North American and European gardens.
Are Bay Leaves Poisonous?
Ancient Romans used the bay leaves to create bay leaf crowns to be worn by athletes, poets and warriors as crowns of distinction. Today the Bay Leaf is mainly used for cooking and is removed from the dish before serving. Bay leaves are not poisonous.
Bay leaves themselves are safe to eat, however bitter tasting and remains stiff even after cooking creating the possibility of choking or cutting the mouth and throat and therefore is not recommended to eat, but to use to enhance flavour and then remove the bay leaves from the tea or food prior to serving.
Are Bay Leaves Toxic if Ingested?
A cousin of the Bay Leaf Plant; Mountain Laurel was once confused for the culinary Bay Leaf and is poisonous to livestock and not sold anywhere for use as a spice, herb or food source. It is believed though that this poisonous variety is the reason it is said to remove the Bay Leaf before serving foods cooked with Bay Leaves, and why many people wonder if you can eat bay leaves.
Bay Leaf Tea
Herbal Tea Recipe
A mild tea can be made with Bay Leaves by boiling two leaves in a pint of water for 10 to 15 minutes. This tea can be drank warm or added to bath water for a soothing and fragrant treat.
Bay Leaf Uses & Herbal Remedies
Benefits of Bay Leaves
Bay Leaves are used in many culinary dishes such as soups, stews and meat dishes as well as many Mediterranean recipes.
Bay leaves hardy, aromatic and appealing looks make this a chosen herb for decorations, wreaths and other craft projects.
A tea made of Bay Leaves can be used to help get rid of headaches and is thought to have anti-inflammatory properties as well. You may also chew the leaf; however it is bitter tasting and should not be swallowed.
Bay Leaf oil can be used to treat bruises and sprains as well as ear pain when dropped in the ear.
Bay Leaf Folklore
Bay Leaves are thought to ward off evil or sprinkled on the floor and swept away taking with it any jinxes that were placed on you.
Bay Leaf Herb Cautions
Although bitter, the Bay Leaf is often chewed to rid oneself from headache and inflammation; however, avoid swallowing the Bay leaf as it is difficult to swallow and can injure the throat and esophagus or cause you to choke.
Ingesting too much Bay Leaf can induce vomiting and work as a laxative so caution must be made.
Buy Bay Leaf Herb
It can be difficult to find good quality, certified organic herbs. In all our recipes, we recommend that you source out certified organic ingredients for your herbal tea. Personally, I was having a difficult time, travelling to many different suppliers for the different herbs that I did not have on hand, or had grown in the garden. Mountain Rose Herbs is our recommended supplier.

They offer top quality, certified organic herbs for use in herbal teas and tonics. You can even buy in bulk for savings of up to 40%. This can be huge if you are blending a large quantity of tea. Mountain Rose Herbs is worth a visit.

You can check out their website by clicking the banner below. It is our first stop when sourcing herbs.


Related Articles
Herbal Tea Recipe Book - over 80 amazing herbal tea recipes
Tea Herbs - Wholesale Herbs for Making your tea
How to Make Herbal Tea - Complete Instructions
Buy Herbal Tea Remedy E-Book
If you are interested in herbal teas – our Complete Herbal Tea Recipe E-Book is a fabulous resource. You can buy it for a limited time for just $9.99.
You will get 80 tried and tested herbal teas and herbal blends along with what the tea is best used for. This herbal remedy tea recipe book will become one of your favorite resources if you are interested in holistic healing, herbs and herbal tea. Use the graphic below to place your order.
Return from Bay Leaf Herb to Herbal Tea Ingredients

Return from Bay Leaf Herb to Herbal Tea
---
A Favorite for Tea Lovers
---
Must Have Recipe Ebook!
---
---
Shop for Tea & Herbs
Shop now and make your own herbal tea!


Save up to 60% when you buy wholesale!
---
Organic Tea & Tea Herbs
---
Build a Website
Replace Your JOB in 2013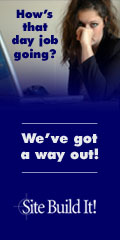 Build yourself a website, and replace your job like I have with crazyfortea.com - Click the banner above to gain access to the easiest and best web site builder available.
---
Our Sister WebSites
Aloe Vera Juice Benefits - All about the miracles of aloe vera and its healing abilities. Cancer treatment, aloe vera juice benefits, and top quality International Aloe Science Council approved products.
Sick Of Cellulite - A cellulite reduction help site. Home remedies, cellulite cream reviews, e-books, and clinical solutions to reducing and eliminating cellulite.